Jesus said, "Let the little children come to me..."
We are a community of children, parents, and volunteers who love God, love each other, and love the city of Macon.

Our Children's Ministry is a safe and fun place where children are known and equipped through worship, bible teaching and prayer.

Our desire is for our children to experience the beauty of the gospel of Jesus Christ and to follow Him all the days of their lives.
We exist to serve children and adults with special needs so that they might know the love of Christ, experience His grace, and be enfolded into His Church. For more information email
Spring
!
Children ages 4K through 6th grade participate in our "Cornerstone Village Program" located on the second floor of the Annex Building.
Our Children's Ministry Committee has chosen Great Commission Publication curriculum for our Sunday school lessons.
Nursery care is provided for 3K and under from 8:45am – 12:15am, on Sunday. We also provide a mother/infant room located in the nursery with a live video feed of the service, as well as a "cry room" with an audio feed downstairs from the sanctuary for parents of "fussy" children. Ushers are available to direct you.
Nursery and Side by Side Ministries are open and available for parents and children, on the
first floor of the Brickyard area.
Christian Education for 4k - 6th grade children is located in Cornerstone Village;
Second floor of the Christian Education Building.
Our homeschool group is starting back on Wednesdays! You can drop off your kids while you attend Woman's Bible Study. Candace Dantzler will be in charge of the class again this year. Below is the schedule for our homeschoolers.

9:15am – Drop-off in the nursery
9:30-10:30 – School work; kids need to bring their own work
10:30—11:15 – Games/free time in the gym
11:30 – Pick-up in the nursery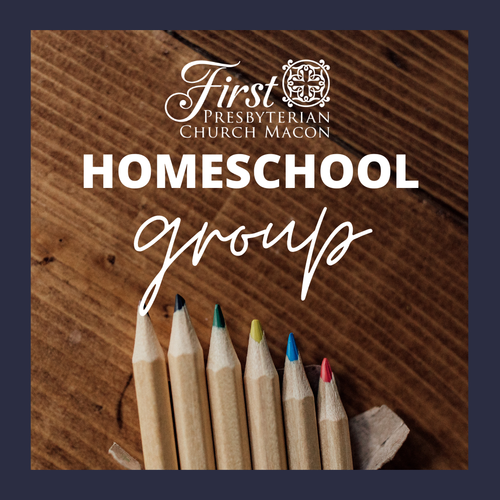 Our mid-week program is designed to take children K4-6th graders deeper into God's word and provide a time of community with other children from FPC. Each night will start off with dinner in the Fellowship Hall at 5:15pm followed by bible study, choir, and fun games. Nursery is provided for children 3 years old and under. To register email Spring Rawlings.
We'd love to hear from you. Fill out the form below to get started.